Home
Los Angeles Unified School District
Ulysses S. Grant High School
"Home of the Lancers"
Our Mission:
The Parent Center is helping teachers and parents together to improve student achievement. We are dedicated to providing resources and training to parents, and to providing assistance and support to teachers.
Parent Center13000 Oxnard StreetBungalow 9B Valley Glen, CA 91401 PARENT DIRECTOR/HOURS:
Rosario Garcia
M -F (8:00 a.m.-4:00 p.m.)
Office: (818) 756 - 2803
Jazmin Sahakian
M-F (8:00 a.m. - 12:00 Noon)
Offie : (818) 756-2803
COORDINATOR:
Ms. L. Roman
Title I Coordinator
Parent Center Web-page updated by Ms. Roman
COFFEE WITH THE PRINCIPAL SPRING 2021 - DATES
All meetings are virtual. Time: 9:30 a.m.  Zoom ID#: 674 538 0863  Passcode: school
February 8, 2021
March 8, 2021
April 12, 2021
May 10, 2021
The Parent Center at Grant High School welcomes all parents and family members to our community!

"Building a bridge between home and school in order to improve student achievement"
Classes and Workshops 2020 - 2021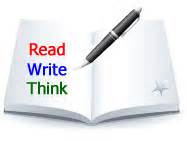 Due to our current pandemic crisis, onsite classes are not being offered
Fall Semester 2020
All Spanish GED Courses are being offered online at this time
Tuesdays  & Thursdays - GED Program - Clases de Preparacion para el Certificado de Bachiler/Preparatoria 
están siendo impartidas en español  los Martes y jueves de 2:00 - 5:00 p.m. 
Parent Workshop #1 - Zooming on the online Classroom (in Spanish) - Oct 8 and 12 from 6:00 to 7:30 p.m. thru Zoom.  Zoom ID#:847 6495 6973  Passcode: energia 
Taller para padres #1 (en Espanol) - los dias 8 y 12 de Octubre de las 6:00 a las 7:30 p.m. por zoom. 
Codigo de clase: 847 6495 6973  contrasena:energia
https://us02web.zoom.us/j/84764956973?pwd=dlIvTC9CT2FPZFN3clVGUEt2eDZ5dz09
ASSISTANCE AVAILABLE:
Parent Portal  - Registration Assistance every Monday and Wednesday from 8 a.m. - 7 p.m at the Parent Center, (Across from the new Administration building on Oxnard St.)
Asistencia para registrarse a Portal de Padres todos los Lunes y Miercoles de 8:00 a.m y 7:00 p.m. en en salon B-9, (localizado al frente del edificio de Administracion en el estacionamiento de la calle Oxnard).
Join the Parent Portal Registration which enables parents to/ El Portal de padres le ofrece los siguientes servicios:

Monitor student's attendance and final grades/Vigilar y revisar la asistencia y calificaciones finales

Update emergency telephone numbers/actualizar registro de vacunas

Track student's progress towards completion of graduation requirements/Revisar el progreso de plan de graduacion

Connect with the classroom teacher/conectarse y comunicarse con los maestros de su hijo(a)

Track progress of English Learners/ informarse sobre el progreso de ingles si su hijo(a) es aprendiz del idioma ingles

And much more!/ Y muchos otros servicios mas!

Come and learn about our new LAUSD Parent Portal.  Register and have access to your student's academic progress:  Every Monday and Wednesday from 8:00 a.m. to 7:00 p.m at the Parent Center. Por favor registrese al Portal de Padres y obtenga acceso inmediato al registro academico de su hijo(a).  Estamos disponibles para ayudarle todos los lunes y miercoles de 8 a.m. a 7:00 p.m.

District Parent Involvement Policy for the 2020-2021 school year - Please be on the look out for the District Parent Involvement Policy that will be posted on our website on October 5, 2020
La semana del 5 de octubre la Politica para la Inclusion de los Padres de Familia Titulo I estara disponible en este medio, (en el sitio cibernetico de nuestra escuela).
Grant High School Parent Involvement and School-Parent Compact 2020-2021 - Please be aware that the school's Parent Involvement Policy and School-Parent Compact 2020-2021 will be posted and available at our school website on November 20, 2020
La PLANILLA  Política Escolar Título I para la Participación de los Padres y el Pacto Entre Escuela-Padres para el rendimiento academico 2020-2021

se hara disponible en forma digital por el sitio cibernetico de nuestra escuela

la semana del 16 de noviembre del 2020.
Please take a look at the files/documents available for your use.
YOU MAY DOWNLOAD / USE ANY OF THE FILES / LINKS BELOW AS NEEDED:
Family Resources / Recursos de Familia
Covid-19 Resources:
Here are some resources for parents.
The first is for Healthcare regarding Covid-19.
The second is regarding resources for additional educational websites
The third is information for undocumented workers who may need additional assistance.
Los Angles Mission College - Spring 2021 - Parent Courses